It's time the US and the UN stopped looking the other way while the west's ally Morocco occupies and abuses the Sarahawis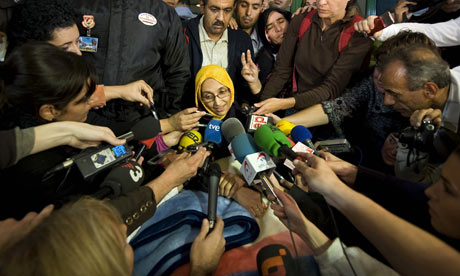 But this is one part of the Arab Spring that western governments don't want to talk about. And their silence, and the UN's complicity in it, is why that repression continues, and a terrible injustice is perpetuated.
That referendum has never taken place. Western Sahara remains Africa's last colony. Morocco successfully delayed and manipulated the UN organization of the referendum until it ground to a halt. The UN attempts to get "the parties" to agree on a way forward. There has been no progress: Morocco refuses even to discuss a referendum. For this obstruction, Morocco pays no price whatsoever.
Western governments have, in recent months, paraded their new-found support for human rights and democracy in the Middle East. France's President Sarkozy has pressed the flesh in Libya and Tunisia, reveling in his status as liberator of the downtrodden. But you won't see him in the Western Sahara, and he won't mention the plight of the Saharawi people when he shakes hands with Morocco's king, his ally, Mohamed VI.
This week, the whole imbroglio will be discussed again at the UN security council. It's important to observe the subtle but pernicious ways in which injustice is perpetuated at the UN.
Recently, the UK and South Africa, to their credit, have led efforts to institute human rights monitoring, and try to push for resolution to this long-lasting dispute. France continues to block. Its obstruction is unreported; it is carried out in small rooms at the UN, where French diplomats softly declare that they will not permit human rights "language" in the resolution. Their press spokesman tries not to answer questions about it from the few journalists who take an interest ("where's the story?" they ask, "it's been going on for years").
The personal is political. It is ordinary human beings like Aminatou Haidar who suffer in the Western Sahara. And the policies that maintain their suffering are decided by women like Secretary Clinton and the diplomats whom I know to be, at heart, decent people. Why this decency is suspended in Western Sahara is a case study in how diplomacy remains in many ways a morally corrupt business. It does not have to be this way.